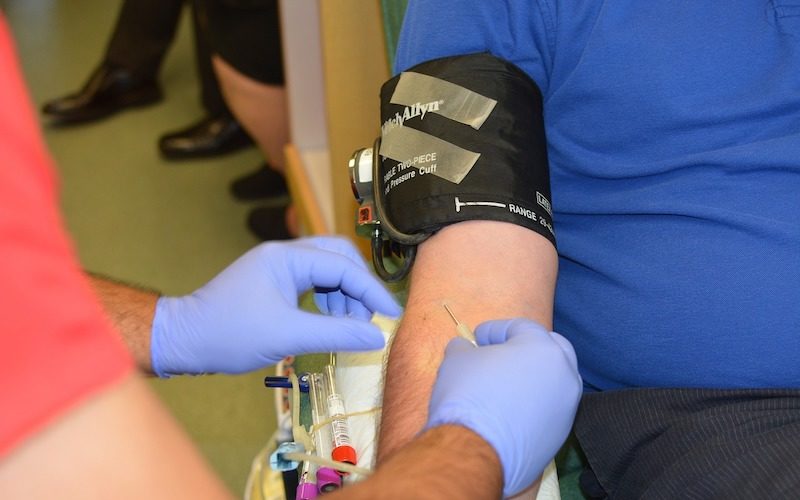 Hershel Goldstein's stem cell donation
My son and paralegal Hershel Goldstein took some time off his vacation to donate stem cells for a lady with leukemia. We are very proud of you Hershel Goldstein! Hershel Goldstein's stem cell donation was organized by the Gift of Life Foundation.
Gift of Life was the first registry in the world to utilize cheek swabs to test donors on a large scale at donor recruitment drives. It started this practice in the year 2001. Since that time, other registries, most notably the National Marrow Donor Program, have begun to recruit with cheek swabs based on Gift of Life's success. Hershel Goldstein's stem cell donation started when he consented to the cheek swabs 3 years ago.
It is said that saving one life is like saving the entire world. When Jay Feinberg was diagnosed with leukemia and told he would need a bone marrow transplant to survive, he had no idea that his personal journey would result in the establishment of a grass roots organization that would later save the lives of hundreds of patients in need. But that's precisely what happened.

Gift of Life is an associate donor registry of the National Marrow Donor Program (NMDP) and an accredited registry by the World Marrow Donor Association (WMDA). In 2004, Jay Feinberg received the prestigious Charles Bronfman Prize for his accomplishments. To read more about Gift of Life read their blog at  http://www.giftoflife.org/Blog/Default.aspx
While the law office is been overrun by traffic tickets while Hershel is away, we are honored to contribute what we can to help those who are less fortunate than we are.