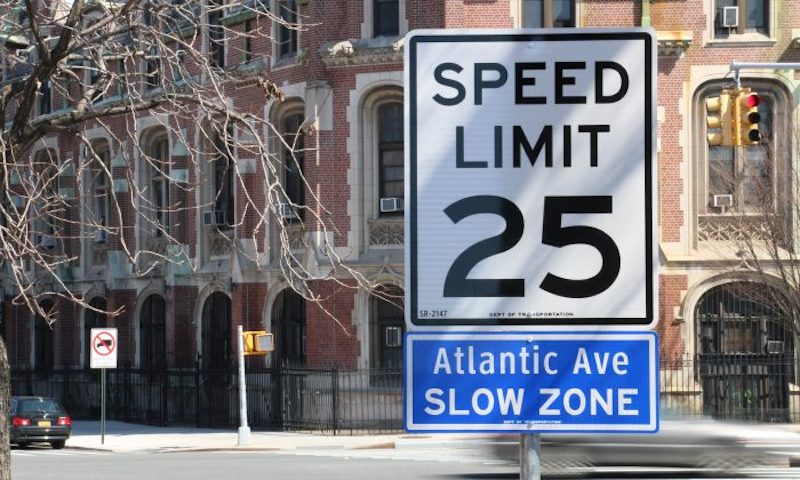 25 MPH speed limit zero vision
The new 25 MPH speed limit is in effect for parts of New York City's 5 burrows. While speeding does kill, I do not think that people driving 30 MPH are the problem. This is not vision zero, its zero vision.
State Lawmakers Give OK To 25 MPH Speed Limit For New York City
I actually first saw these signs last night on Eastern Parkway while I drove in to Crown Height- the Chabad International Headquarters in Brooklyn NY for my daughter's engagement party www.collive.com/mt_show.rtx?id=7349
Drivers speeding at 26 MPH now face a 3 point speeding ticket, and after 3 speeds they lose their driver's license. Anyone speeding 46 MPH or more in the 25 MPH zones will face 6 points and up to a $530 fine for a first offense.
While it will make those who do speed excessively pay higher fines and receive more points, the NY State and NY City could have simply left the speed limit alone and raised the penalties or points for speeding tickets. I am still waiting for the other shoe to drop with the extended driving record which will make the point system much more effective.